Job Details
Donors to World Jewish Congress are concerned with the interests and needs of Jews throughout the world. The cor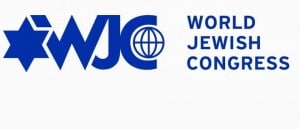 e principal of the WJC is that all Jews are responsible for one another.
Since its founding over 70 years ago, World Jewish Congress has fought on many fronts to protect the safety of Jewish communities around the globe, strengthen the bonds between Jews everywhere and cooperate with people everywhere on the basis of peace, freedom, and justice.
WJC maintains a high profile on important issues including Israel, Iran's nuclear policy, the fight against terrorism and rising antisemitism.
Donors to WJC are passionate about Israel and its defense. They maintain a keen interest in international developments and are aware of the threats that Israel, Jews and the entire free world face from global terrorism.
World Jewish Congress is a leader in promoting Israel, exposing antisemitism and working to promote activism and Jewish identity among the next generation of young Jews.
Donors to the WJC identify with these goals and give generously to support them.
worldjewishcongress.org/en
Comments
comments
Quantity:
43,896
Pricing:
$115/M

Minimum:
5,000
Source:
Direct Mail
Updated:
Monthly
Delivery Options
Email- $75/F
FTP/Electronic Transfer- $75/F

Selections
State- $7/M
SCF- $7/M
ZIp- $7/M
Gender- $7/M

Mailer
Offer
Usage
Jewish War Veterans
Fundraising
Continuation
Jewish War Veterans
Fundraising
Continuation
Jewish Fndt For The Righteous
Fundraising
Continuation
Am. Friends Of The Hebrew University
Fundraising
Continuation
Am. Friends Of The Hebrew University
Fundraising
Continuation
New York Jewish Week
Subscriptions
Continuation
National Council Of Jewish Women
Fundraising
Continuation
Jewish War Veterans
Fundraising
Continuation
Jewish Fndt For The Righteous
Fundraising
Continuation
Israel Humanitarian Foundation
Fundraising
Test
Jewish Braille International
Fundraising
Continuation
Zionist Org. Of America
Fundraising
Continuation
Hamakor Judaica
Other
Continuation
Am. Friends Of The Hebrew University
Fundraising
Continuation
Jewish War Veterans
Fundraising
Continuation
Center For Jewish History
Fundraising
Test
New York Jewish Week
Subscriptions
Continuation
Israel Cancer Association
Fundraising
Test
National Council Of Jewish Women
Fundraising
Continuation
Am. Friends Of The Hebrew University
Fundraising
Continuation
Jewish War Veterans
Fundraising
Continuation
Zionist Org. Of America
Fundraising
Continuation
Ohel Children's Home
Fundraising
Test
Honest Reporting
Fundraising
Test
Hamakor Judaica
Other
Continuation
Am. Friends Of The Hebrew University
Fundraising
Continuation
New York Jewish Week
Subscriptions
Continuation
National Council Of Jewish Women
Fundraising
Continuation
Orthodox Union
Fundraising
Continuation
Jewish War Veterans
Fundraising
Continuation
Jewish War Veterans
Fundraising
Continuation
The Masorti Foundation
Fundraising
Test
National Council Of Jewish Women
Fundraising
Continuation
New York Jewish Week
Subscriptions
Continuation
Hamakor Judaica
Other
Continuation
Jewish War Veterans
Fundraising
Continuation
Zionist Org. Of America
Fundraising
Continuation
Hamakor Judaica
Fundraising
Continuation
Gesher Foundation
Fundraising
Test
One Family Fund
Fundraising
Test
New York Jewish Week
Fundraising
Continuation
Hillel Foundation
Fundraising
Continuation
Hillel Foundation
Fundraising
Continuation
Hillel Foundation
Fundraising
Continuation