Job Details
Individuals who have contributed to the Bnai Brith Foundation, the fundraising arm of Bnai Brith International.
Donations go to support a variety of humanitarian, service, volunteer and educational programs under the auspices of Bnai Brith, one of the largest and most prestigious Jewish organizations.
Bnai Brith International is dedicated to improving the quality of life for people around the globe. They are a national and global leader in advancing human rights; Israel advocacy; ensuring access to safe and affordable housing for low-income seniors and advocacy on vital issues concerning seniors and their families; diversity education; improving communities and helping communities in crisis. Since 1843, Bnai Brith has played a vital role in the world. Making the world a safer, more tolerant and better place is the mission that still drives their organization.
16,373 12-month names are available
21,267 24-month names are available
5,846 High-Dollar names are available
bnaibrith.org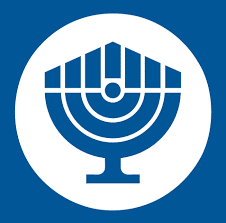 Comments
comments
| | |
| --- | --- |
| Quantity: | 35,431 |
| Pricing: | $105/M |
| Minimum: | 5,000 |
| Source: | Direct Mail |
| Updated: | Quarterly |
| Delivery Options | |
| Selections | |
Mailer
Offer
Usage
American Friends of Hebrew Univeristy - AFHU
Fundraising
Test
AFMDA
Fundraising
Continuation
AIPAC
Fundraising
Continuation
American Jewish Committee
Fundraising
Continuation
American Jewish Congress
Fundraising
Continuation
American Jewish World Service
Fundraising
Continuation
Anti-Deffamation League - ADL
Fundraising
Continuation
Ben Gurion University of the Negev
Fundraising
Continuation
B'nai B'rith Foundation
Fundraising
Continuation
Boystown Jerusalem
Fundraising
Continuation
CAMERA
Fundraising
Continuation
Contemporary Jewish Museum
Fundraising
Continuation
Dorot
Fundraising
Continuation
Drake's Bay Public Broadcasting
Fundraising
Continuation
Fact's and Logic About the Middle East - FLAME
Fundraising
Continuation
Forward
Other
Continuation
Friends of Isarel Disabled War Veterans
Fundraising
Continuation
Hebrew Immigrant Aid Society -HIAS
Fundraising
Continuation
International Fellowship of Christians and Jews
Fundraising
Continuation
International Planned Parenthood
Fundraising
Continuation
Israel Children's Cancer Fund
Fundraising
Continuation
Jewish Federation of Greater Washington
Fundraising
Continuation
Jewish Guild for the Blind
Fundraising
Continuation
Jewish War Veterans
Fundraising
Continuation
Keren OR
Fundraising
Continuation
Macabbi USA Sports for Israel
Fundraising
Continuation
Met Council on Jewish Poverty
Fundraising
Continuation
Moment Magazine
Other
Continuation
Museum of Jewish Heritage
Fundraising
Continuation
Museum of Tollerance
Fundraising
Continuation
National Coucil of Jeiwsh Women - NCJW
Fundraising
Continuation
NJMRC
Fundraising
Continuation
Obama for America
Fundraising
Continuation
Planed Parenthood of America
Fundraising
Continuation
Shaare Zedek Medical Center
Fundraising
Test
Simon Weisenthal Center
Fundraising
Continuation
UJA-Federation of Greater New York
Fundraising
Continuation
Weizmann Institute of Science
Fundraising
Continuation
World Jewish Congress Foundation
Fundraising
Continuation
Yad Vashem
Fundraising
Continuation
Yivo
Fundraising
Continuation
Zionist Organization of America - ZOA
Fundraising
Continuation