Job Details
Donors to Aish Hatorah college of Jewish studies. Aish Hatorah, founded in 1974, maintains a large campus in Jer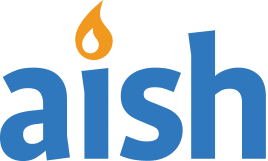 usalem as well as eleven branches in North America. Aish Hatorah is a pioneer in developing programs that provide Jews with a solid understanding of Judaism's past, present, and future vitality.
These donors and paid seminar attendees are not necessarily involved with organized Jewish life, but very interested in issues of Jewish continuity, culture, and education. Many are generation "x" and baby-boomers, already affluent and seeking to become involved in Jewish issues in a meaningful way.
90% of this file is in the fast-growing, affluent Jewish community of Southern California.
Aish.com
Comments
comments
Quantity:
9,970
Pricing:
$95/M

Minimum:
5,000
Source:
Direct Mail
Updated:
Semi-Annually
Delivery Options
Email- $60/F
FTP/Electronic Transfer- $75/F

Selections
Geographic- $7/M
Keying- $7/M
Gender- $7/M

Mailer
Offer
Usage
Jewish Braille International
Fundraising
Test
Women's American American Ort
Fundraising
Test
Rabbinical Seminary Of America
Fundraising
Test
Stand With Us
Fundraising
Test
United Jewish Federation (La)
Fundraising
Continuation
Hillel Foundation
Fundraising
Test
Anti-Defamation League
Fundraising
Test
Zionist Organization of America
Fundraising
Test
Center for Jewish History
Fundraising
Test
National Jewish Medical & Research Center
Fundraising
Test
Anti-Defamation League
Fundraising
Continuation