Job Details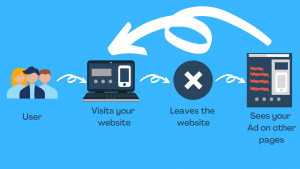 How do you stay connected with visitors to your website after they click on to their next destination? Retargeting is a strategy that attracts people who have already been on your website, back onto your site.
Have you ever visited a company's website only to find that you are suddenly seeing their ads on  other sites that you visit? That's Retargeting.
Under 8% of donors actually contribute on their first visit to a donation page – Retargeting engages the other 92%.
Non-profits can use Retargeting ads to boost the chances of converting visitors that have left the donation page into actual donors.
As your organization's message follows a prospective donor around the internet, your organization will stay in mind, increasing the chances that the visitor will return to your site and complete the gift.
Banner sizes: 970X250, 300X600, 300X250, 970X90, 160X600 & 320X50
Comments
comments
Quantity:
3,241,843
Pricing:
$7/M
$550/F

Minimum:
$1000
Source:
Internet
Updated:
Daily
Delivery Options
Selections