Job Details
Donors to the Masorti Foundation for Conservative Judaism in Israel.
These contributors are active in the Conservative Movement in the United States and support the equivalent group (Masorti) in Israel.
The Masorti Movement is a pluralistic, religious movement in Israel, affiliated with Conservative Judaism. Its philosophy combines the commitment to Jewish tradition and Halachah (law) with an open and positive approach to the modern world, to democratic culture and to Zionism.
masorti.org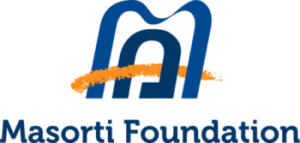 Comments
comments
Quantity:
8,536
Pricing:
$105/M

Minimum:
5,000
Source:
Direct Mail
Updated:
Quarterly
Delivery Options
FTP/Electronic Transfer- $75/F
Email- $60/F

Selections
Geographic- $7/M
Keying- $7/M
Gender- $7/M

Mailer
Offer
Usage
World Jewish Congress
Fundraising
Test
Am. Friends Of The Hebrew University
Fundraising
Test
Hamakor Judaica
Other
Test
Jewish Museum
Fundraising
Test
Jewish War Veterans
Fundraising
Test
Jewish Braille International
Fundraising
Test
American Jewish Committee
Fundraising
Continuation
Jewish Fndt For The Righteous
Fundraising
Test
Moment Magazine
Fundraising
Continuation
Am. Friends Of Shaare Zedek
Fundraising
Test
Jewish Museum
Fundraising
Test
World Jewish Congress Foundation
Other
Continuation