Job Details
Committed individuals who have donated to a Jewish organization that believes in a free and strong Israel, the only democracy in the Middle East. The Israel Friendship Alliance is dedicated to educating people of all ages about Israel and to combating the recent rise in anti-Semitism and extremism that often distorts the issues.
Donors to IFA are fervently pro-Israel and give generously to a variety of Jewish and pro-Israel institutions. The IFA is dedicated to educating the public, elected officials, media, and college/high school students about the truth of the ongoing and relentless Arab/Islamic war against Israel.
IFA is also committed to promoting strong U.S.-Israel relations and works to protect Jewish students from intimidation, harassment and discrimination while fighting ever-rising anti-Semitism in both in the United States and abroad.
IFA donors care deeply about Israel and the unity of the Jewish people.
They believe that knowledge of the facts will correct common prejudices about the Arab-Israeli conflict, and will promote discussions and policies that can help promote peace in the region. They share the story of Israel's achievements and ongoing challenges to communities around the world.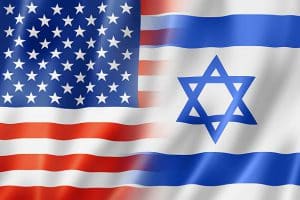 Comments
comments
Quantity:
92,472
Pricing:
$115/M

Minimum:
Source:
Direct Mail
Updated:
Quarterly
Delivery Options
Email- $75/F
FTP- $75/F

Selections
Geographic- $7/M
Gender- $5/M

Mailer
Offer
Usage
ADI Israel Foundation
Fundraising
Test
Colel Chabad
Fundraising
Test
Meir Panim
Fundraising
Test
Mesamche Lev
Fundraising
Test
Simon Wiesenthal Center
Fundraising
Test
Stand With Us
Fundraising
Test
Weizmann Institute
Fundraising
Test