Job Details
Donors to the American Friends of Hebrew University. Located in Jerusalem, Hebrew University is the oldest and most prestigious institute for higher education in Israel.
I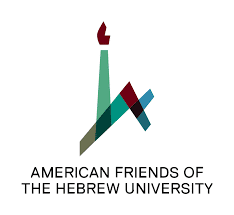 n addition to raising awareness and funds for the university, AFHU helps the university recruit and retain outstanding faculty, build teaching and research facilities, and provide scholarships and fellowships. AFHU's support helps the university advance human understanding in myriad fields including agriculture, astronomy, energy, psychology, medicine, and more.
These contributors show a deep interest in supporting the Jewish state through furthering educational opportunities.
Avg. donation $42
$10+ Donors = 4,739
new.huji.ac.il/en
Comments
comments
| | |
| --- | --- |
| Quantity: | 5,192 |
| Pricing: | |
| Minimum: | 4,836 |
| Source: | Direct Mail |
| Updated: | Quarterly |
| Selections | |
Mailer
Offer
Usage
Bar Ilan University
Fundraising
Test
Jewish Museum
Fundraising
Test
AIPAC
Fundraising
Continuation
Jewish Fndt For The Righteous
Fundraising
Test
Camera
Fundraising
Continuation
Global Jewish Assist.& Relief Network
Fundraising
Continuation
American Jewish Committee
Fundraising
Test
Simon Wiesenthal Center
Fundraising
Continuation
Jerusalem Foundation
Fundraising
Continuation
Hillel Foundation
Fundraising
Continuation
American Jewish Committee
Fundraising
Continuation
Jewish Fndt For The Righteous
Fundraising
Continuation
Bnai Brith
Fundraising
Continuation
Zionist Org. Of America
Fundraising
Test
Yad Vashem
Fundraising
Continuation
National Council Of Jewish Women
Fundraising
Test
Jewish Braille International
Fundraising
Test
Jewish Fndt For The Righteous
Fundraising
Continuation
Jewish Museum
Fundraising
Test
Hillel Foundation
Fundraising
Continuation
NCFJE
Fundraising
Continuation
Coplon Jewish Masterfile
Fundraising
Continuation
Israel Cancer Research Fund
Fundraising
Continuation
Weizmann Institute
Fundraising
Continuation
World Jewish Congress
Fundraising
Continuation
Zionist Org. Of America
Fundraising
Continuation
World Jewish Congress
Fundraising
Continuation
Nat. Jewish Medical& Research Ctr
Fundraising
Continuation
Bar Ilan University
Fundraising
Continuation
World Jewish Congress
Fundraising
Continuation
Dorot
Fundraising
Continuation
Jewish Museum
Fundraising
Continuation
American Friends Of Alyn
Fundraising
Test
Israel Cancer Research Fund
Fundraising
Continuation
Am. Jewish Historical Society
Fundraising
Test
Dorot
Fundraising
Continuation
Hillel Foundation
Fundraising
Continuation
Simon Wiesenthal Center
Fundraising
Continuation
BBYO
Fundraising
Continuation
American Jewish Committee
Fundraising
Continuation
JINSA
Fundraising
Continuation
Yivo Research Institute
Fundraising
Continuation
Bar Ilan University
Fundraising
Continuation
Hillel Foundation
Fundraising
Continuation
Nat. Jewish Medical& Research Ctr
Fundraising
Continuation
World Jewish Congress
Fundraising
Continuation
American Jewish Congress
Fundraising
Continuation
AIPAC
Fundraising
Continuation
Global Jewish Assist.& Relief Network
Fundraising
Continuation
Jewish Museum
Fundraising
Continuation
Ben Gurion University
Fundraising
Test
Simon Wiesenthal Center
Fundraising
Continuation
Jewish War Veterans
Fundraising
Continuation
Zionist Org. Of America
Fundraising
Continuation
Am. Jewish Historical Society
Fundraising
Continuation
Israel Cancer Research Fund
Fundraising
Continuation
Flame
Fundraising
Continuation
Jerusalem Foundation
Fundraising
Test
Anti-Defamation League
Fundraising
Continuation
Hillel Foundation
Fundraising
Continuation
Hebrew Academy Of Cleveland
Fundraising
Continuation
Women's American American Ort
Fundraising
Continuation
Simon Wiesenthal Center
Fundraising
Continuation
Jerusalem Foundation
Fundraising
Continuation
Nat. Jewish Medical& Research Ctr
Fundraising
Continuation
Colel Chabad
Fundraising
Test
Jewish War Veterans
Fundraising
Continuation
Dorot
Fundraising
Continuation
The Masorti Foundation
Fundraising
Test
National Council Of Jewish Women
Fundraising
Continuation
World Jewish Congress
Fundraising
Continuation
Bnai Brith
Fundraising
Continuation
Honest Reporting
Fundraising
Test
Jewish Museum
Fundraising
Test
The Gesher Foundation
Fundraising
Test
Nat. Jewish Medical& Research Ctr
Fundraising
Continuation
Dorot
Fundraising
Continuation
Ben Gurion University
Fundraising
Test
Hillel Foundation
Fundraising
Continuation
Jewish Braille International
Fundraising
Continuation
Boys Town Jerusalem
Fundraising
Continuation
United Lifeline
Fundraising
Test
Israel Cancer Research Fund
Fundraising
Continuation
Ben Gurion University
Fundraising
Continuation
American Jewish Committee
Fundraising
Continuation
Simon Wiesenthal Center
Fundraising
Test
Jewish Children's Fund
Fundraising
Test
Weizmann Institute
Fundraising
Continuation
Am. Friends Of Shaare Zedek
Fundraising
Test
Hillel Foundation
Fundraising
Continuation
Honest Reporting
Fundraising
Continuation
Jewish Museum
Fundraising
Continuation
Nat. Jewish Medical& Research Ctr
Fundraising
Continuation
Yad Vashem
Fundraising
Continuation
Bnai Brith
Fundraising
Test
World Jewish Congress
Fundraising
Continuation
Hebrew Immigrant Aid Society
Fundraising
Test
Jerusalem Foundation
Fundraising
Continuation
Global Jewish Assist.& Relief Network
Fundraising
Test
The Masorti Foundation
Fundraising
Continuation
Am. Friends Of Shaare Zedek
Fundraising
Test
The Gesher Foundation
Fundraising
Continuation
American Jewish Committee
Fundraising
Continuation
Bar Ilan University
Fundraising
Continuation
Boys Town Jerusalem
Fundraising
Continuation
Yad Vashem
Fundraising
Test
American Jewish Congress
Fundraising
Test
Jewish Guild for the Blind
Fundraising
Continuation
Masorti
Fundraising
Continuation
World Jewish Congress Foundation
Fundraising
Continuation
Girls Town - Beit Chamah
Fundraising
Continuation
National Council of Jewish Women
Fundraising
Continuation
Jerusalem Foundation
Fundraising
Continuation
Anti-Defimation League
Fundraising
Continuation
ARMDA
Fundraising
Continuation
Colel Chabad
Fundraising
Continuation
Dorot
Fundraising
Continuation
Bnai Zion Mediacal Center
Fundraising
Continuation
Simon Weisenthal Center
Fundraising
Continuation
American Jewish Committee
Fundraising
Continuation
Jewish Museum
Fundraising
Continuation
American Friends of Hebrew University
Fundraising
Continuation
American Jewish Committee
Fundraising
Continuation
Hille Foundation
Fundraising
Continuation
Jewish War Veterans
Fundraising
Continuation
USHMM
Fundraising
Continuation
Hillel Foundation
Fundraising
Continuation
Hebrew Imigrant Aid Society
Fundraising
Continuation
Jewish Braille International
Fundraising
Continuation
Israel Cancer Research Fund
Fundraising
Continuation
Dorot
Fundraising
Continuation
Jewish Foundation for the Righteous
Fundraising
Continuation
Israel Cancer Research Fund
Fundraising
Continuation
Bnai Brith Foundation
Fundraising
Continuation
American Jewish Committee
Fundraising
Continuation
World Jewish Congress Foundation
Fundraising
Continuation
NACOEJ
Fundraising
Continuation
Hillel Foundation
Fundraising
Continuation
Yad Vashem
Fundraising
Continuation
CAMERA
Fundraising
Continuation
American Jewish Historical Society
Fundraising
Continuation
Weizman Institute
Fundraising
Continuation
Yad Vashem
Fundraising
Continuation
Ben Gurion University
Fundraising
Continuation
AFMDA
Fundraising
Continuation
American Jewish Committee
Fundraising
Continuation
Ben Gurion University
Fundraising
Continuation
Israel Cancer Research Fund
Fundraising
Continuation
AFMDA
Fundraising
Continuation
Hillel Foundation
Fundraising
Continuation
American Jewish Committee
Fundraising
Continuation
Maccabi USA
Fundraising
Continuation
Metropolitan Council on Jewish Poverty
Fundraising
Continuation