Job Details
FLAME has for over 35 years brought the truth about Israel and the Middle East conflict to the attention of an American public that is mostly uninformed and misinformed about these matters. The media — both print and broadcast — are with few exceptions biased against Israel.
FLAME is the only organization that runs paid editorial messages in mainstream media to acquaint the American public with the truth about Israel, the enormous pressures to which the Jewish State is subject, and the great dangers — existential dangers — it would face if it were to yield to these pressures.
FLAME publishes educational articles in national magazines, newspapers, Jewish publications, and 100 small-town newspapers in the US & Canada on a monthly basis.
Donors are strongly pro-Israel. $42 avg. gift
Also available on exchange only: 2,154 Hi Dollar Donors
factsandlogic.org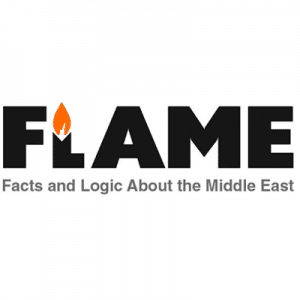 Comments
comments
Quantity:
14,062
Pricing:
$115/M

Minimum:
5,000
Source:
Direct Mail
Updated:
Quarterly
Delivery Options
Email- $75/F
FTP/Electronic Transfer- $75/F

Selections
Geography- $7/M
Gender- $10/M

Mailer
Offer
Usage
AIPAC
Fundraising
Continuation
Anti-Defamation League - ADL
Fundraising
Continuation
Bar Ilan University
Fundraising
Continuation
Commentary Magazine
Subscriptions
Continuation
Friends fo the IDF
Fundraising
Continuation
Gesher Foundation
Fundraising
Continuation
Israel Cancer Research Fund
Fundraising
Continuation
Jerusalem Post
Fundraising
Continuation
JINSA
Fundraising
Continuation
NACOEJ
Fundraising
Continuation
Simon Weisentahl Center
Fundraising
Continuation
U.S. Committee for Sports in Israel
Fundraising
Continuation
U.S. Holocaust Memorial Museum
Fundraising
Continuation
U.S. News and World Report
Fundraising
Continuation
Weizmann Institute
Fundraising
Continuation
World Jewish Congress Foundation
Fundraising
Continuation
Zionist Organization of America - ZOA
Fundraising
Continuation