Job Details
Donors to Boystown-Jerusalem. Boystown educates young Israeli men in their modern facility in the Bayit V'ga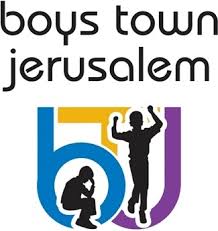 n neighborhood of Jerusalem.
Established in 1948 to provide a home and education for young immigrants to the newly-created State of Israel, Boys Town Jerusalem has become one of the country's largest and most respected educational institutions.
In addition to receiving a fine technological and academic education, Boys Town Jerusalem students are deeply imbued with traditional Jewish values and ideals, and pride in their Jewish heritage. As a result, Boys Town Jerusalem graduates are proud to serve in the Israel Defense Forces and then go on to build fine Jewish homes and families, while making important contributions to their communities and the State of Israel.
Among Boys Town Jerusalem's more than 6,200 graduates are many engineers, technicians, educators, fine craftsmen, and professionals.
Avg. donation $27+
boystownjerusalem.org
Comments
comments
| | |
| --- | --- |
| Quantity: | 11,088 |
| Pricing: | |
| Minimum: | 5,000 |
| Source: | Direct Mail |
| Updated: | Quarterly |
| Selections | |
Mailer
Offer
Usage
Orthodox Union
Fundraising
Test
Am. Friends Of The Hebrew University
Fundraising
Continuation
Hillel Foundation
Fundraising
Continuation
Zionist Org. Of America
Fundraising
Continuation
Jewish Braille International
Fundraising
Continuation
Hebrew Free Burial Assoc.
Fundraising
Test
Jewish Fndt For The Righteous
Fundraising
Continuation
US Holocaust Memorial Museum
Fundraising
Continuation
Israel Cancer Research Fund
Fundraising
Continuation
Hebrew Academy Of Cleveland
Fundraising
Continuation
Hillel Foundation
Fundraising
Continuation
Am. Friends Of The Hebrew University
Fundraising
Continuation
Jewish War Veterans
Fundraising
Continuation
Israel Cancer Research Fund
Fundraising
Continuation
The Jerusalem Post
Subscriptions
Continuation
Zionist Org. Of America
Fundraising
Continuation
World Jewish Congress
Fundraising
Continuation
Ohel Children's Home
Fundraising
Test
Just One Life
Fundraising
Continuation
Hillel Foundation
Fundraising
Test
Maccabi Usa
Fundraising
Continuation
Simon Wiesenthal Center
Fundraising
Continuation
Simon Wiesenthal Center
Fundraising
Test
Orthodox Union
Fundraising
Continuation
Maccabi Usa
Fundraising
Continuation
Bar Ilan University
Fundraising
Continuation
Zionist Org. Of America
Fundraising
Test
Simon Weisenthal Center
Fundraising
Continuation
Macabbi U.S.A,
Fundraising
Continuation
Simon Weisenthal Center
Fundraising
Continuation