Job Details
Founded in 1953, Bar Ilan University is Israel's 3rd largest University.
It's the only institution of higher learning that combines scholarship in liberal arts, sciences, and professions with a rich program in Judaic studies as an academic requirement for graduation.
A leader in scientific research, Bar Ilan has made significant contributions to the areas of AIDS, cancer, and Alzheimers.
afbiu.org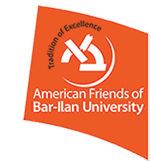 Comments
comments
| | |
| --- | --- |
| Quantity: | 2,640 |
| Pricing: | |
| Minimum: | |
| Source: | Direct Mail |
| Updated: | Daily |
| Selections | |
Mailer
Offer
Usage
CAMERA
Fundraising
Continuation
AFMDA
Fundraising
Continuation
Dorot
Fundraising
Continuation
Simon Wiesenthal Center
Fundraising
Continuation
World Jewish Congress
Fundraising
Continuation
USHMM
Fundraising
Continuation